You can host your project in the Linux Foundation. Once the company decides to host its project on the Linux Foundation, you (administrator) needs to create a project for every new company that hosts their projects or foundation on Linux Foundation using PCC.
As a administrator, you need to create the projects and sub projects as per the needs of the company.
To add a main project on the PCC, perform the following steps:
If you do not have access to PCC, you need to raise the service ticket to get access to PCC. Refer
PCC Overview
.
2.The PCC dashboard appears. Click
+Add Project
.
3.The Add dialog box appears. Update the following details and click
Add Project
.
Enter the name of the project that you identify the project name with.

Slug will be auto added when you provide the common name. You can also edit it if you need.

Select the parent project if you want to associate or add your project as a child project.

Select No Parent, if you do not want to add any parent project.

Category will be enabled only when you select a Parent Project. You can select the project to categorize for better grouping and navigation.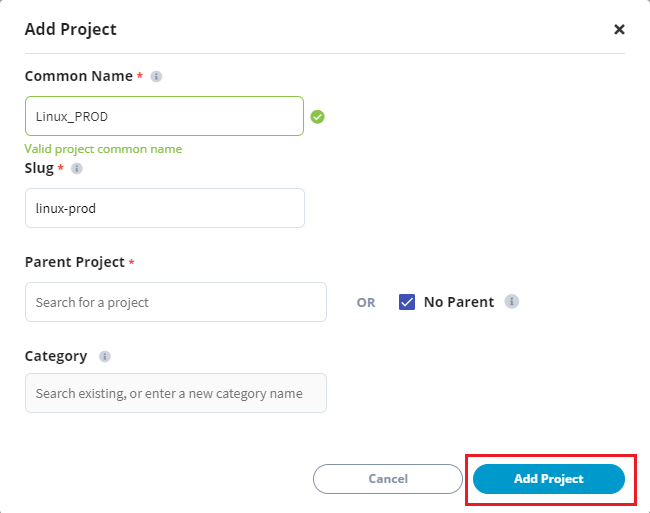 4.A success message is displayed when a project is created successfully. You can see the newly added project under My Projects tab.
For a new project, by default the project status is set to
Draft
. You can change the status in the Basic setup service.